Jim Moreno , poetry workshop teacher, breathes living spirit into his words..


Dan O is a regular at the Open Reading; a damn good slam poet as well..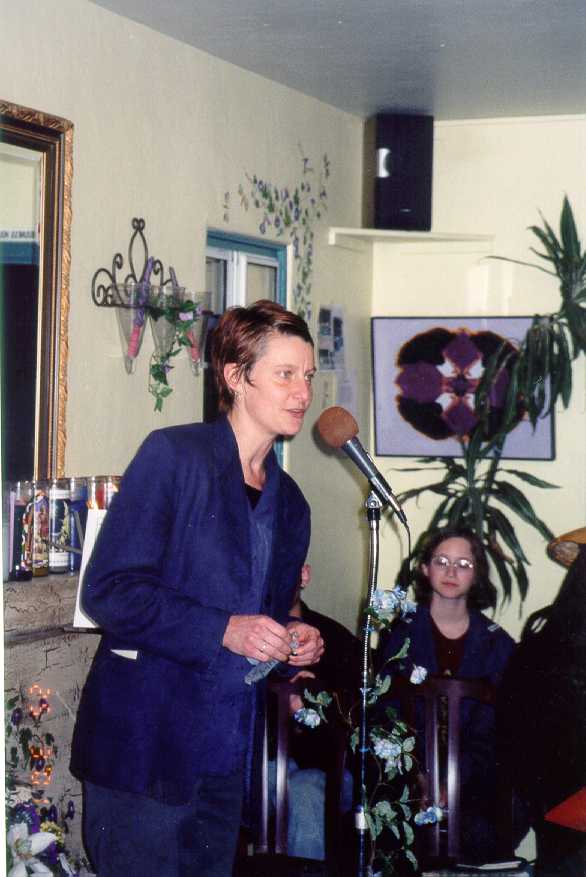 Kris Nelson, was our VIP judge for the night;
she was the subject of a recent article in the local paper.. go read it!


Cosmic was totally intense; but left before Round 2-
dude, come back and give us more of your wordage!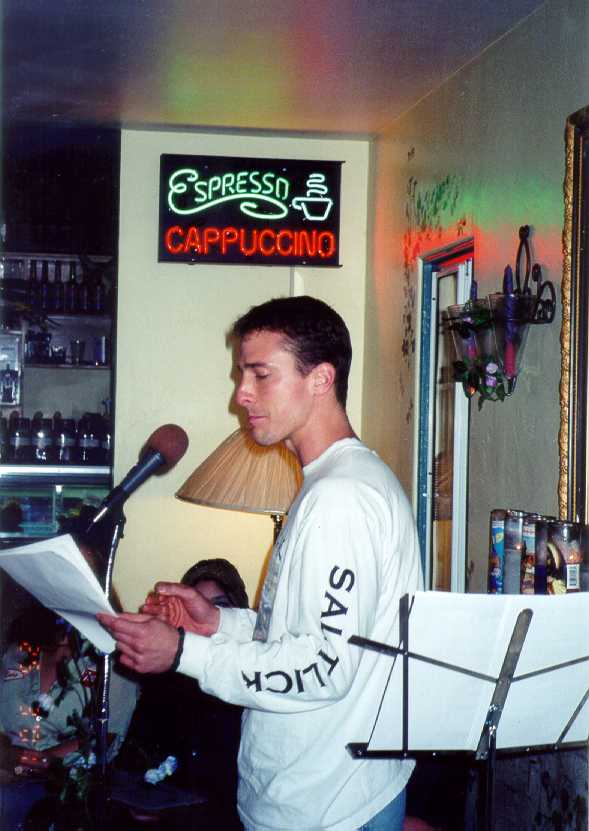 Geoff Bouvier, award-winning poet, slammed with us for the first time..


Josh is one funny guy, scores high- and he has now qualified himself for the Grand Slam!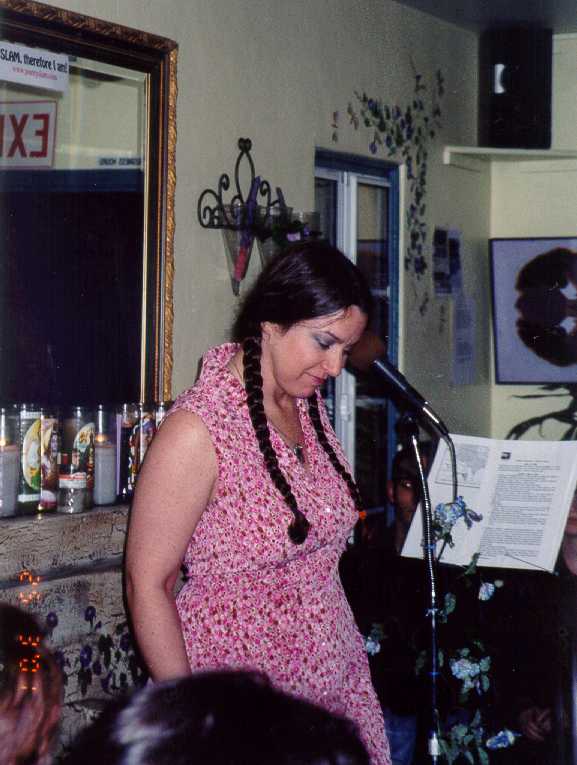 Katie O'Loughlin came in second tonight, right behind Chris Vannoy..
Katie has now qualified herself for the Grand Slam!