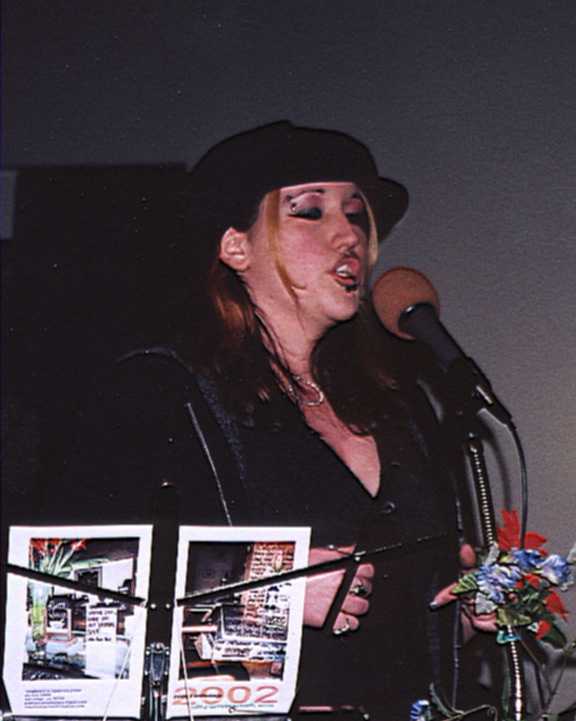 Shannon Perkins, irreverent.. irrepressible.. irresistable!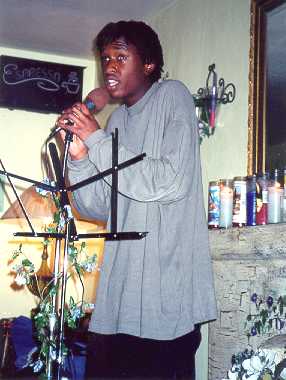 TJ, at his first and hopefully not last, San Diego slam!


Joe Stein- check out his website by clicking on his name!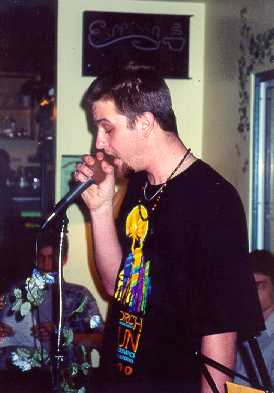 B.E. Dean came in second; look for him to WIN the next one!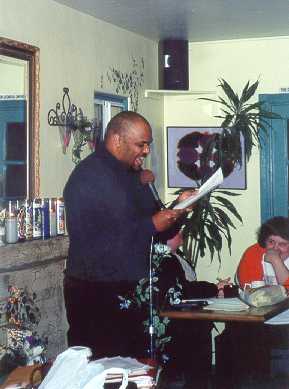 Wayne Clemmons totally lit up the house..


B. was our celebrity judge from the Rainbow branch of the local Sierra Club..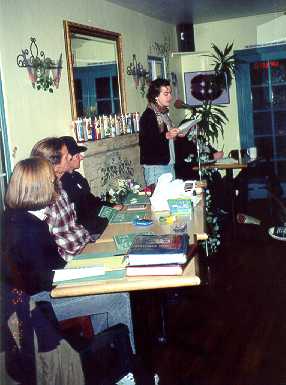 Sally Bonn, at the mic for the judges..


Katie O'Loughlin, down from L.A., opened up Round 2 for us..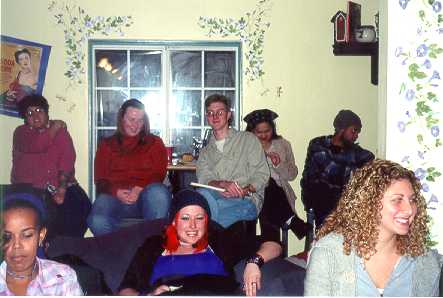 Shannon awaits her turn in Round 2..