Poets' Gallery Page 2C
And more pics from the Slam!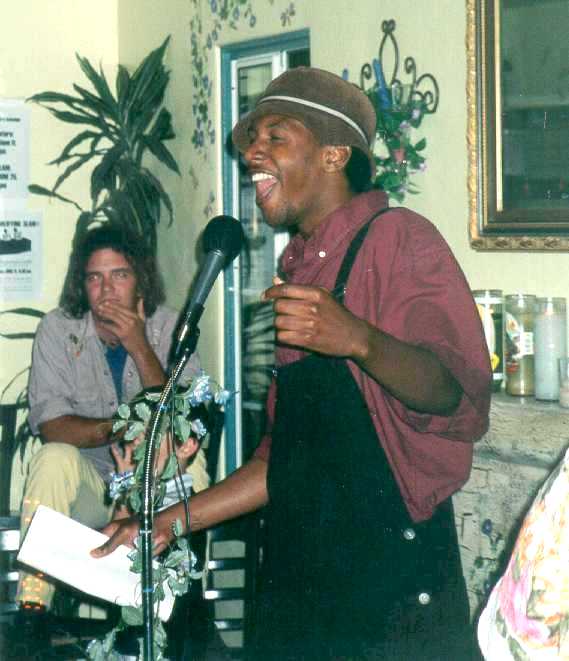 Marcus Omari makes Team San Diego!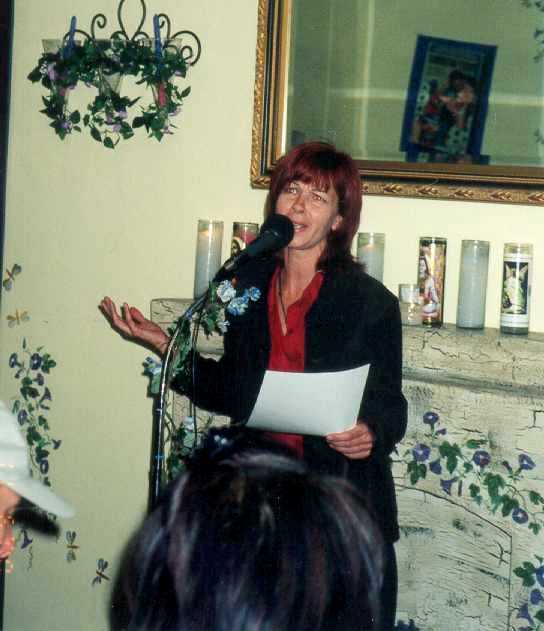 Mary Leary, guitarless?! Only at the slam!


Our table of judges at the June Qualifier included Jon Wesick..


Packin' 'em in for the June Qualifier..

Scott slams his way into the hearts of all: what a total neo-romantic..!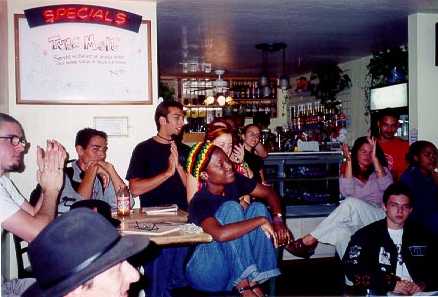 There's Joe, J.I. and of course rainbow, who ended up winning the July slam..

---

Home | Slam | Readings | Book | Links | Contact Us! | Gallery